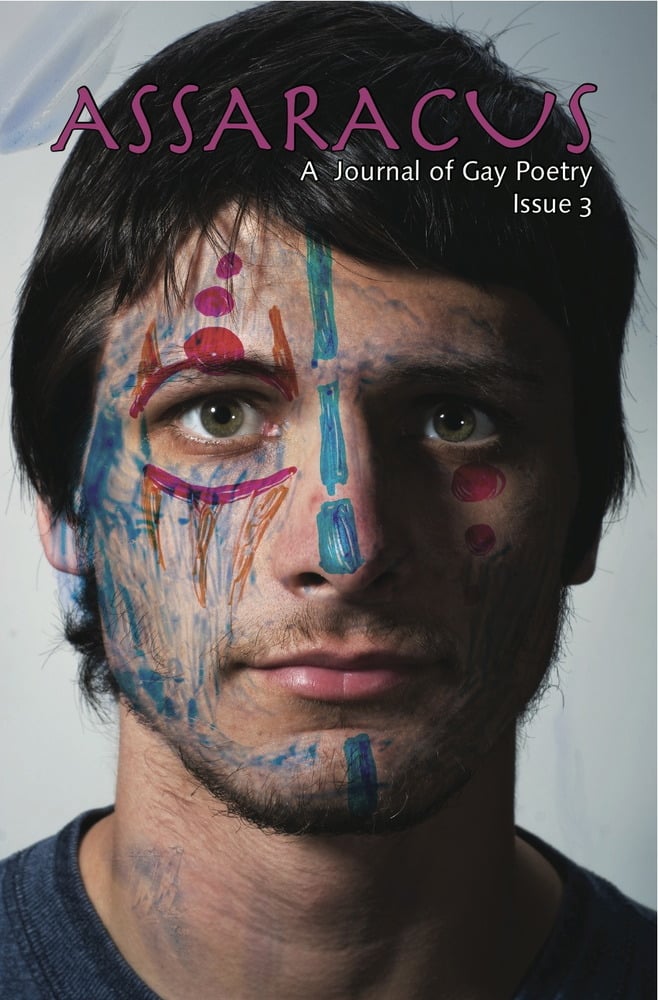 Assaracus: A Journal of Gay Poetry/Issue 3 (Antler, Cordova, Halinen, Franco Poems)
Assaracus (ISSN 2159-0478), a journal of gay poetry, features a substantial collection of work by ten gay poets. Issue 3 of Assaracus features poetry by Antler, Ahimsa Timoteo Bodhrán, Bryan Borland, Steven Cordova, Carl Miller Daniels, Jeremy Halinen, Terry Jaensch, Scott Wiggerman, Chuck Willman, and Nicholas YB Wong, plus ten poets on James Franco (Shane Allison, Bradley Bentz, Perry Brass, Philip Clark, Alex Dimitrov, Jory Mickelson, Stephen Scott Mills, Ed Rose, Sam Sanders, and Luke Shearfrond) and an introduction to the Franco section by Frank J Miles. Cover Art by Cody Henslee featuring Spencer Smith.
The only print journal in the world dedicated completely to gay men's poetry!