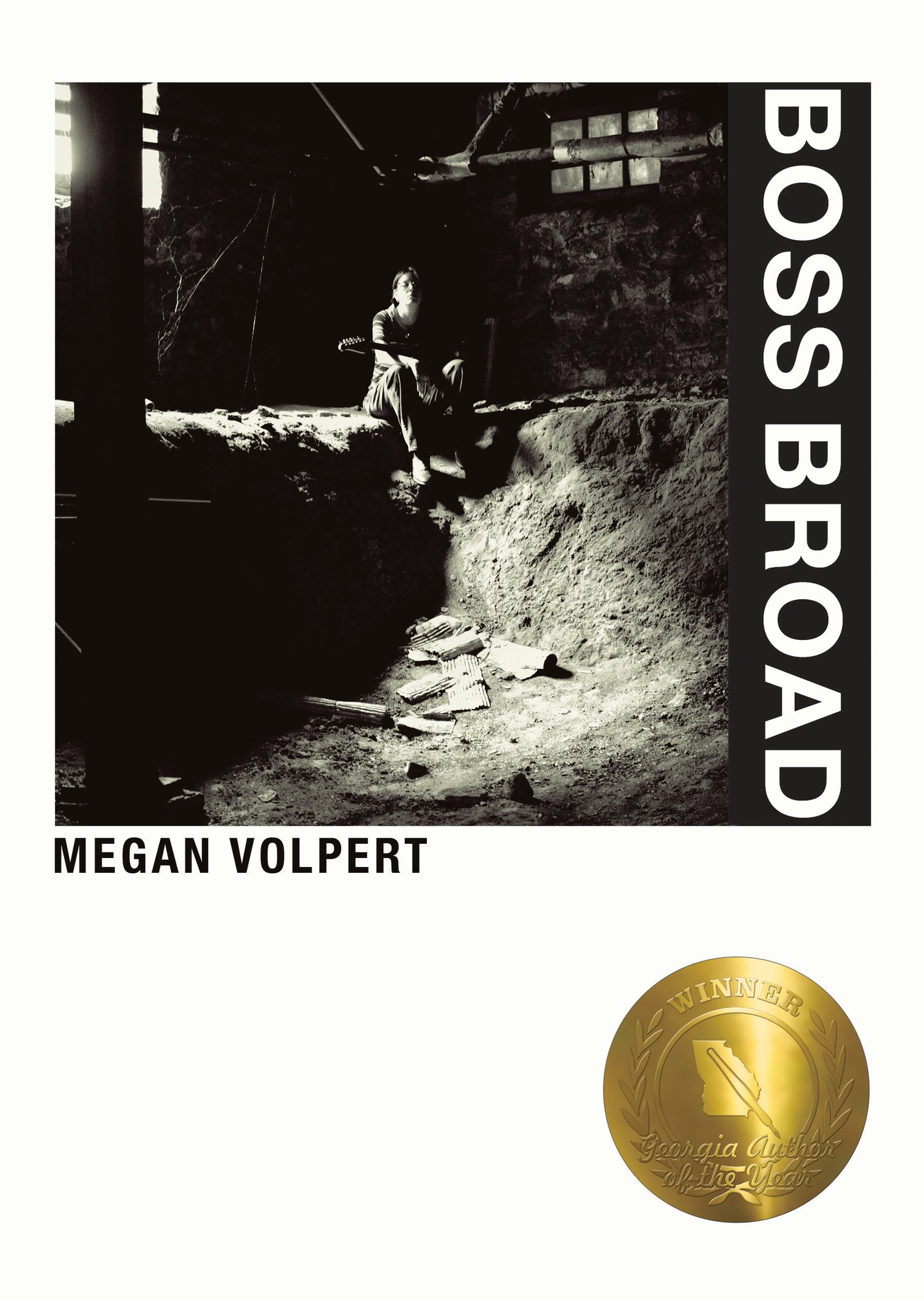 Boss Broad by Megan Volpert, Georgia Author of the Year Award Winner
Title: Boss Broad
Author: Megan Volpert
Genre: Essay / Poetry
ISBN: 978-1-943977-63-5
LOC Number: 2019933542
Publication Date: 06/11/2019
Retail Price: $19.95
5.83 x 8.27" Paperback; 238 Pages
Distributed by Ingram and Sibling Rivalry Press
Author is available for appearances and interviews
Publisher Contact: [email protected]
Trade, library, and educational discounts available
Desk copies available for educators
Download the Press Sheet
-----
Boss Broad contains forty poems and dozens of essays that explore what it takes to be a middle-aged hero. The poems are English-to-English translations of Bruce Springsteen songs--popular ones where he directly addresses a female listener, which Volpert audaciously rewrites to answer the Boss back using his own rhyme and meter. In these pages Volpert wears Springsteen's own lyrical swagger so that Rosalita becomes a drag queen, Wendy captains her own ship, and Bobby Jean finally comes out of the closet. The essays examine injections of spirituality in progressive politics, with topics including Stephen Colbert, Patti Smith, the author's career as a punk high school English teacher, what she learned surviving hurricanes in Louisiana, and meditations on what it means to be a cool liberal. As usual, Volpert trespasses on hallowed ground, doing battle with her white lady demons in the name of rock 'n' roll.
-----
"In a time when I have so little faith in the healing power of rock and roll, and possibly less in humanity, along comes this inspiring humbling blazing page turner of a book. Honest. Fucking enjoyable. Having devoured the supposed rock critics of the day intently as a young lad, I initially thought as I started, 'Oh Greil Marcus from a feminist angle, like Joan Didion.' Then all of a sudden I was on the back of some Jodorowsky-fueled motorcycle checking out Volpert's house, wife, classroom, childhood like Lester Bangs. Along the way there's fruit cups, matzo ball soup, Hillary, a pinball museum, college recommendation letters, Lenny Bruce, Patti Smith, Chrissie Hynde, Kathy Acker, her wife's sartorial splendor, and a shit ton more. I came away with a hold on a book at the library, a page of notes, a delight in her including the word 'monkeywrench' when talking about Nirvana and Hole, revisiting Glenn O'Brien, an Acker documentary on my watch list... and forgiveness. I forgave her for having not seen Iggy live yet, myself for never finishing an Acker novel, and Springsteen for having recorded Human Touch. Oh, did I mention this is a book about Bruce? Boss Broad is a great fucking book." - Ed Hamell: punk rock, anti-folk, spoken-word musician
"We trust her like we trusted our favorite bands in high school." - Grist Journal
-----
MEGAN VOLPERT is the author of four books published by Sibling Rivalry Press: Sonics in Warholia (2011), Only Ride (2014), 1976 (2016), and Boss Broad. She is also editor of the American Library Association and Lambda Literary-honored This assignment is so gay: LGBTIQ Poets on the Art of Teaching (Sibling Rivalry Press, 2013). She has been teaching high school English in Atlanta for over a decade and was 2014 Teacher of the Year. She writes for PopMatters and has edited anthologies of philosophical essays on Tom Petty and RuPaul's Drag Race. More info can be found at www.meganvolpert.com.