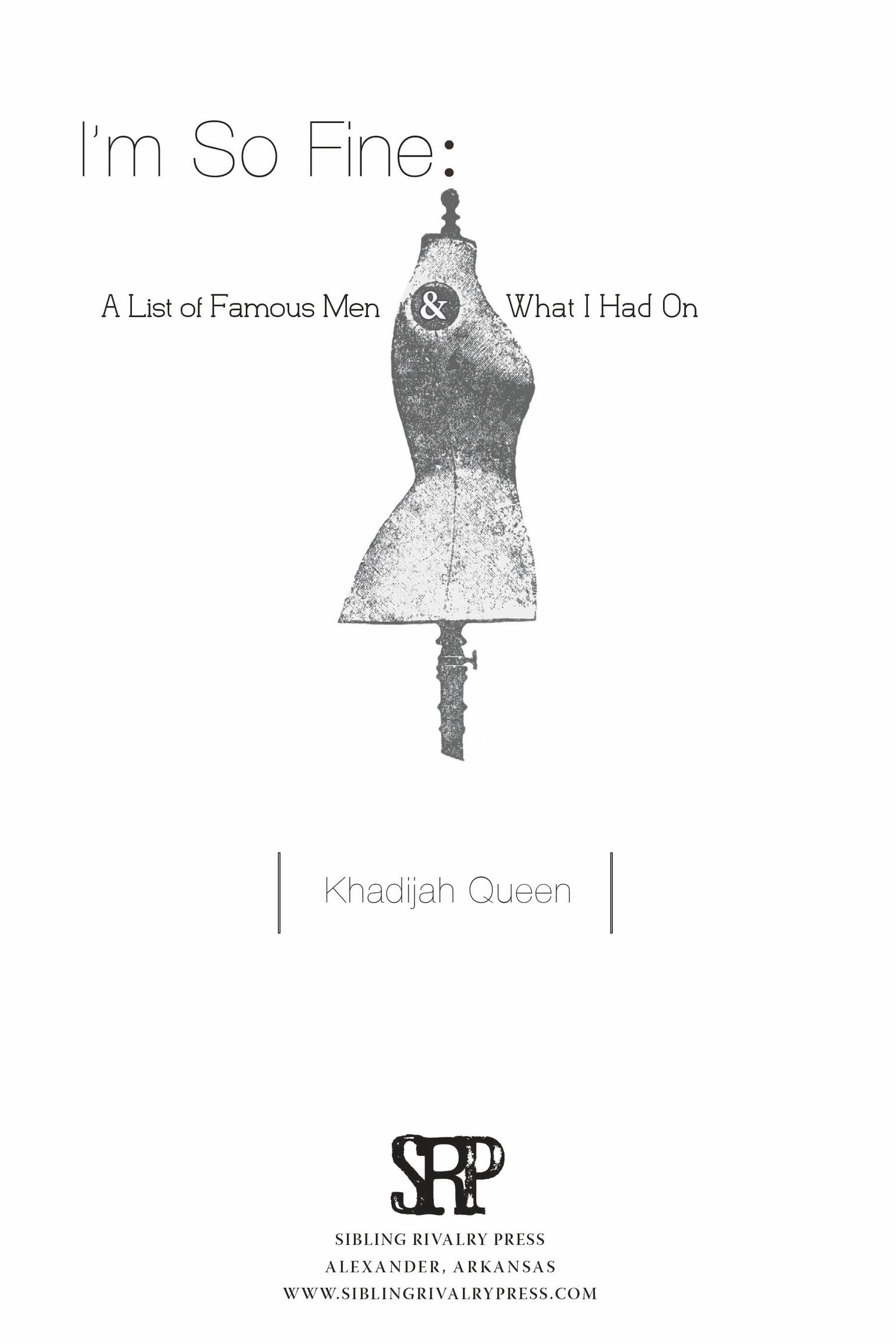 I'm So Fine: A List of Famous Men & What I Had On by Khadijah Queen (DIGITAL CHAPBOOK)
I'm So Fine: A List of Famous Men & What I Had On
A Digital Chapbook
Copyright © 2013 by Khadijiah Queen
ISBN: 978-1-937420-63-5
$3.00
It's easy to be starstruck in California. But what happens when you become the center of attention to the stars? In this digital chapbook, Khadijah Queen pulls back the velvet rope and Hollywood's curtain to reveal what singers, movie stars, and comedians are like when they think no one's looking . . . or writing a book about them.
ARE YOU BUYING THIS FOR A CLASS? Please note this is NOT the full-length title of the same name published in 2017 by YesYes, though many of the poems here are included in that book. The full-length title can be found by clicking here.
Khadijah Queen is the author of Conduit and Black Peculiar, which won the 2010 Noemi Press book award for poetry. Individual poems appear widely in journals and anthologies such as Best American Nonrequired Reading, jubilat, Spillway, Aufgabe, Fire and Ink: A Social Action Anthology, Everyman's Pocket Library of Villanelles, Tuesday; An Art Project and many others. Prose appears in Memoir, Rattle, Cutthroat and forthcoming in The Force of What's Possible. She currently works as an editor for a finance company, and since 2008 has curated the annual multi-genre reading series Courting Risk.
THIS IS A DIGITAL title. Link to download .PDF file is instantly emailed upon purchase.