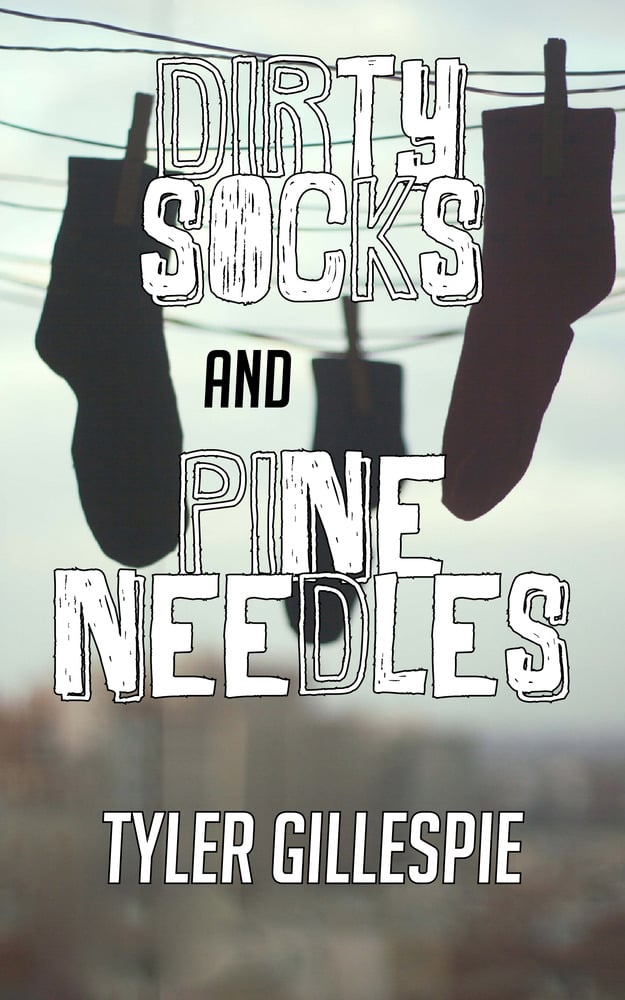 eBOOK SINGLE! Dirty Socks and Pine Needles by Tyler Gillespie (Fiction)
Dirty Socks and Pine Needles
An SRP Digital-Exclusive eBook Single
ISBN: 978-1-937420-22-2
$2.99
Featuring Cover Photograph by Disha Hisham
Available in mobi (Kindle), ePub (iPad, iPhone, Nook, Adobe Digital), and .pdf formats.
Link to download instantly emailed upon purchase.
We do not choose our family. We love them or want to love them. We embrace them or run from them. We leave them or become them. Through it all, we are linked by the commonality of a shared blood, and in Dirty Socks and Pine Needles, a sweet and funny eBook single from Sibling Rivalry Press, Tyler Gillespie explores that link by way of the intricate relationships between parent and child, grandmother and grandson, grandfather and grandson, nephew and uncle, and older and younger brother. The resulting vignettes paint a portrait of a family and the tender-hearted boy at its center, whose first images of himself come from the reflections of those around him.
Says poet Matthew Loney:
"Deeply personal and unabashedly confessional, Dirty Socks and Pine Needles, deftly stitches the fractals of memory into something resembling a heirloom quilt – torn, ragged, stained and deeply loved."