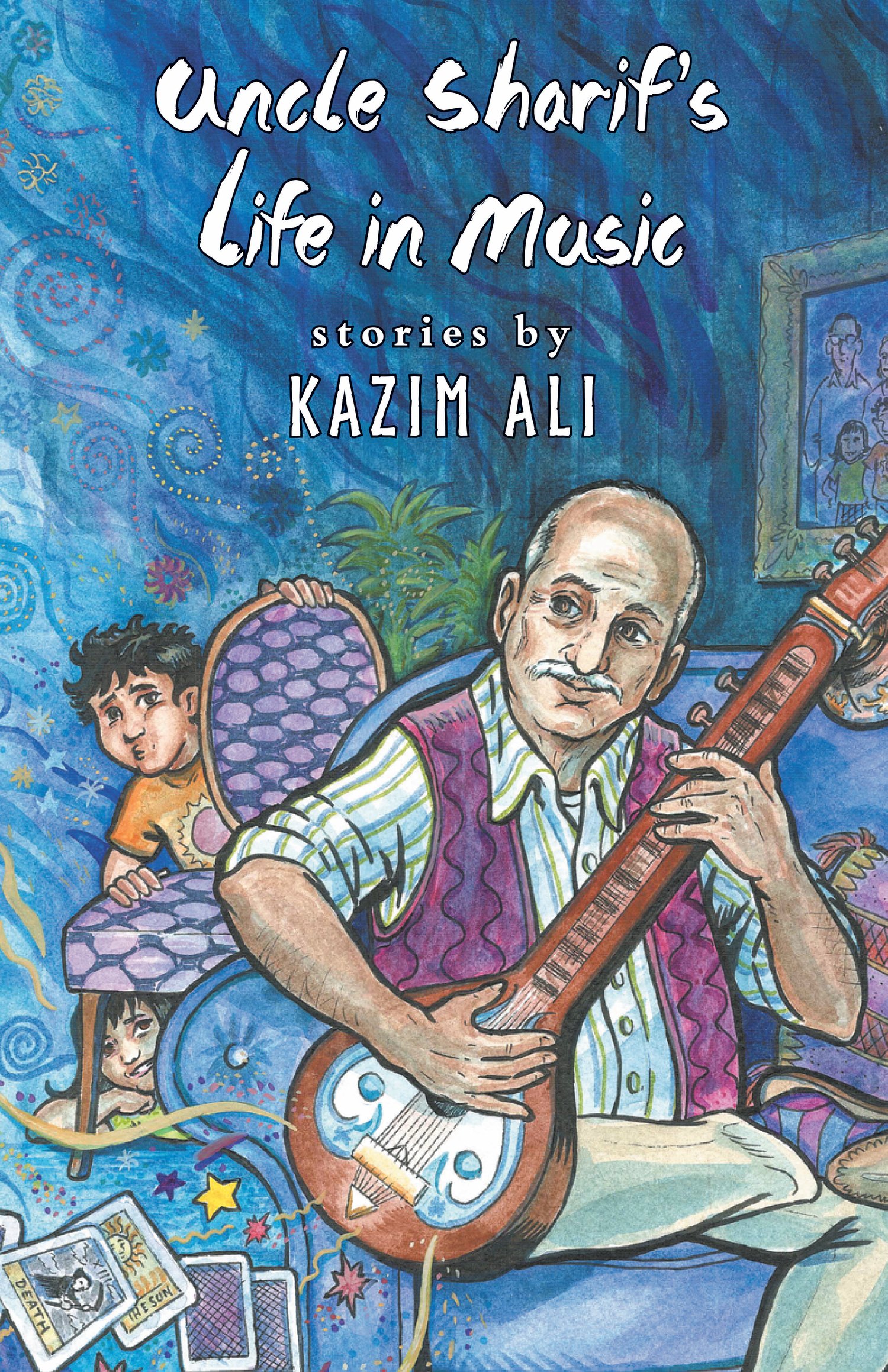 Uncle Sharif's Life in Music by Kazim Ali
Uncle Sharif's Life in Music
Stories by Kazim Ali
ISBN Complete: 978-1-943977-20-8
Publication Date: 11/15/2016
5.5 X 8.5 / 276 pages
Through interconnected short stories that span the genres of young adult, speculative fiction, poetic prose, romance, erotica, and suspense, Kazim Ali explores the awakening of longing and lust against the traditions of family and the Islamic faith:
On the eve of war, a group of artists try to stage a performance.
An ill-thought through deception to protect a friend threatens to unravel several relationships in a circle.
A young man wakes up in a church graveyard with complete amnesia except for scraps of memories that appear to be from several different peoples' lives.
Two friends, haunted by the ghost of failed intimacy and the shadow of disease, wander the rainy streets of Paris.
A musician makes a clumsy last-ditch effort at seducing a lost love.
At Niagara Falls a neglected boy discovers his relationship to God.
In a contemporary re-telling of the Majnoon and Laila myth, an astronomer falls in love with the sky.
These six stories and novella from the author of the novels Quinn's Passage, The Disappearance of Seth, and Wind Instrument intertwine their concerns for the artistic life and the importance of the creative impulse with their belief in timelessness and the universal need for human empathy. Kazim Ali brings a poet's attention to language, a musician's sense of structure, and a choreographer's sense of character and movement to these dynamic and genre-blurring pieces which range in form from coming-of-age story, speculative fiction, ekphrasis, epistolary fiction, and tarot deck.
"Lyrical, political, humorous, light and deep-Kazim Ali strikes out in many directions, allowing Uncle Sharif's Life in Music to sing in many registers. The resulting harmonies-and even the discord-are beautiful." - Justin Torres, We the Animals
"Kazim Ali brings a poet's awareness of sound and image to his sumptuous collection of stories, many of which link together and overlap in wonderful and surprising ways. Longing permeates the book-an aching for connection-but so too does humor and, ultimately, hope. A master of so many genres and forms-poetry, fiction, essay, memoir-Ali seems to manage the ultimate feat: to slip free from the limitations of these categories. These wise, deeply-felt, shapeshifting stories swim across vast oceans." - Rahul Mehta, Quarantine: Stories