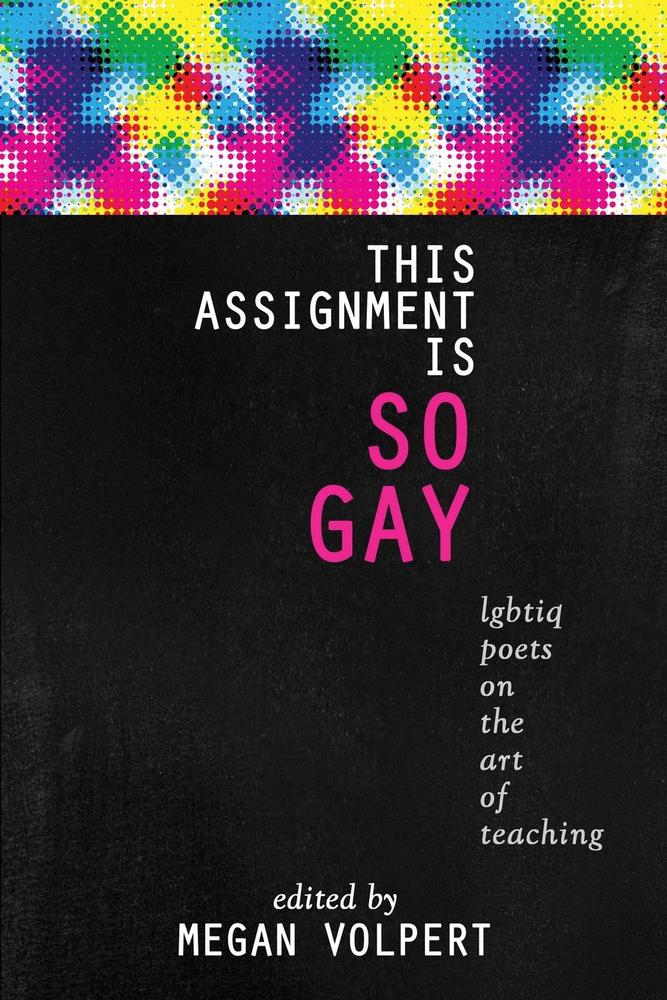 *LAMBDA FINALIST* Top 10 ALA Over the Rainbow! This assignment is so gay
LGBTIQ POETS ON THE ART OF TEACHING
Lambda Literary Award Finalist - LGBT Anthology!
Included on the American Library Association's OVER THE RAINBOW list of recommended LGBT reading for 2014!
75 ORDINARY POETS,
ONE EXTRAORDINARY PROFESSION
edited by Megan Volpert
This assignment is so gay: LGBTIQ Poets on the Art of Teaching is the first-ever anthology to feature an international roster of lesbian, gay, bisexual, trans, intersex and questioning poets writing about and from the teacher's perspective. All the pieces in this collection engage some aspect of teaching, but many are not explicitly queer-themed.
Whether elementary or collegiate, public or private, the school is an institutional battleground for representations of queer culture. This book will examine the joyous burden that is the experience of LGBTIQ teachers, an inherently valuable and until now relatively invisible piece of the educational puzzle. The anthology is appropriate reading for young adults, parents, administrators, legislators, future teachers, and anyone else concerned about the future of education.