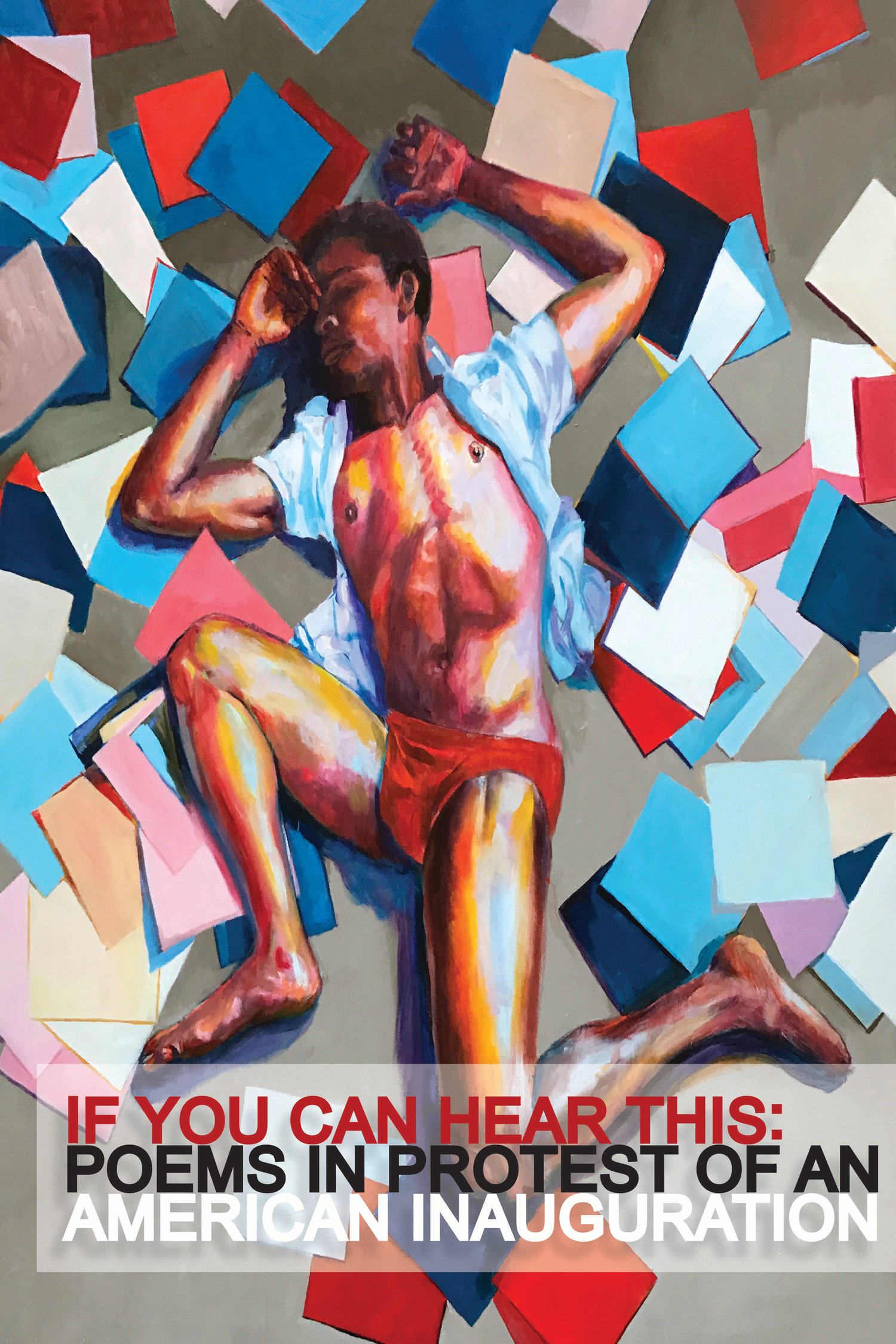 If You Can Hear This: Poems in Protest of an American Inauguration
ISBN: 978-1-943977-34-5
Publication Date: 1/20/2017
140 pages/74 poets
Cover art by Seth Ruggles Hiler
Published simultaneously as Assaracus Issue 25, which will go out to our subscribers, and as a standalone anthology, If You Can Hear This: Poems in Protest of an American Inauguration includes over 70 poets from around the world writing in response to the 2016 presidential election and subsequent inauguration.
We are also offering the option to pay for additional donation copies of the anthology, which will be provided to libraries and community organizations all over the country. You can select the number of donation copies you'd like to sponsor using the drop down link on this page.
Finally, if you would like to make a tax-deductible donation to support the publication of more anthologies like this one, you can donate any amount by clicking HERE.
More than anything and no matter what you do, don't stop resisting. Don't normalize bullying or hatred.
If there's a separation
build a bridge.
If there's a palace
be the hammer and the spray paint.
If there's a wall
be the hands that tear that fucker down.
----- featuring -----
BRYAN BORLAND NICKOLE BROWN ROBERT ANDREW PEREZ MICHAEL KLEIN CANDICE M. KELSEY BRAD RICHARD JOHN ANDREWS CARL NAPOLITANO JESSICA JACOBS MIGUEL M. MORALES ELOISA AMEZCUA PHILIP MATTHEWS DEREK COYLE OSWALDO VARGAS ANTHONTY LIOI KAREN HAYES ANDI BOYD LIZ LAMPMAN GUY TRAIBER MITCHELL KING KAI COGGIN TORRIN A. GREATHOUSE RAY SHARP JACOB BUDENZ BOB CARR LAURA RENA MURRAY BREANA STEELE RE KATZ JIM ELLEDGE A.A. SETH PENNINGTON NICOLE CONNOLLY FRANCINE HENDRICKSON MICHAEL G. FEDERSPIEL LACHAN BROWN JACOB LOTTER CLARE PANICCIA BRIAN CZYZYK COLLIN KELLEY YSABEL Y. GONZALEZ FREESIA MCKEE ROBERT AULD CHARLIE BONDHUS H.B.K. SAVANNAH SIPPLE ED MADDEN ISAIAH VIANESE JEREMY BRUNGER LIZ AHL MARK FAUNLAGUI TR BRADY ALESSANDRO BRUSA MX. DRINX ERIK SCHUCKERS EMANUEL XAVIER KAREN HEAD RAJORSHI DAS ROSSY EVELIN LIMA H.K. HUMMEL SHITTU FOWORA KELILA A. KNIGHT SCOTT WIGGERMAN JOCELYN MARSHALL CHRISTINE NO RAISA FOUNTAIN CJ SOUTHWORTH INA ROY-FADERMAN CHRISTOPHER BAKKA GUSTAVO HERNANDEZ JONATHAN MACK KAVEH AKBAR SAM SAX JOSEPH HARKER MARY E. CRONIN