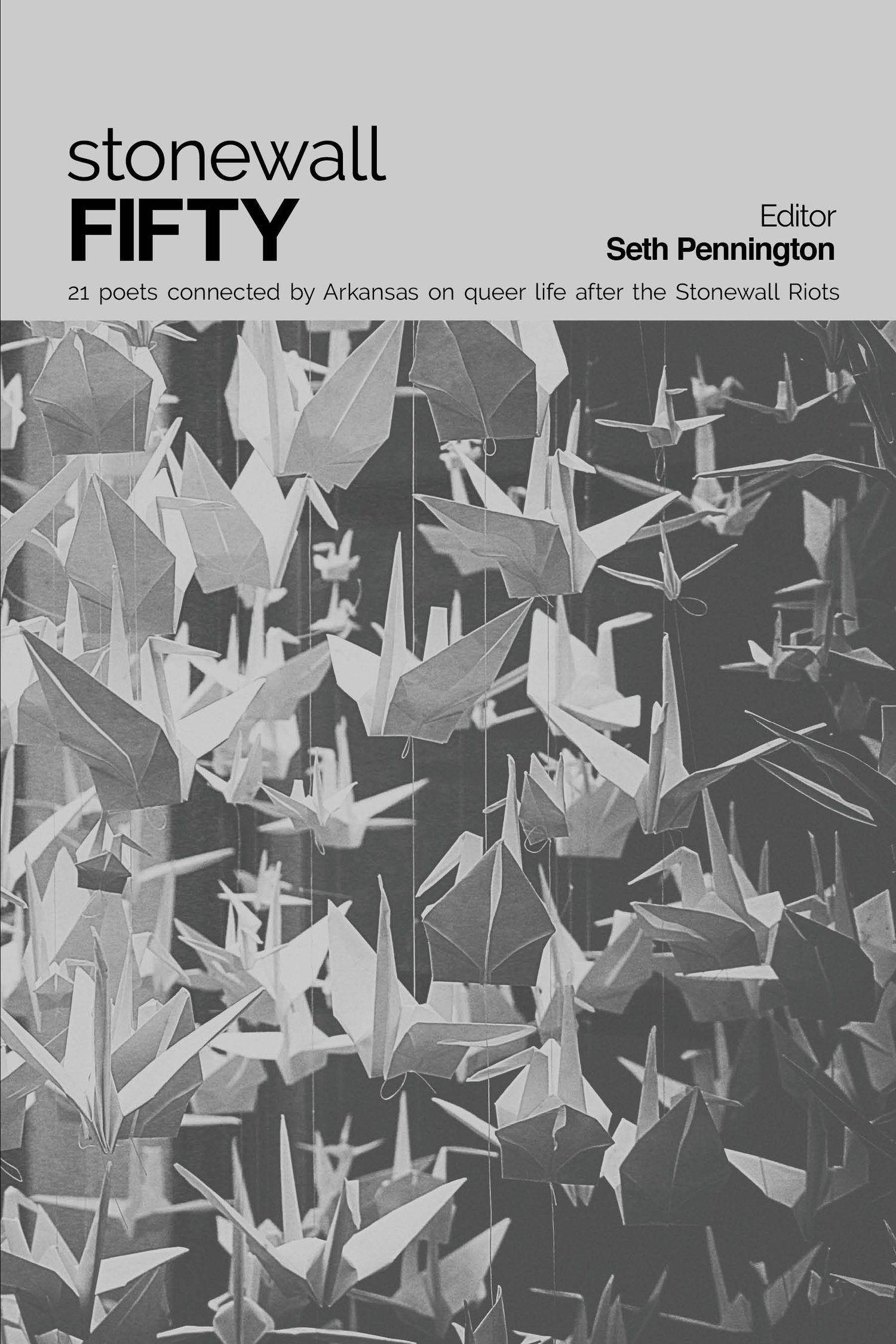 Title: Stonewall Fifty
Editor: Seth Pennington
Anthology / Poetry
ISBN : 978-1-943977-70-3
50 pages; 6 x 9
Retail Price: $10.00
Publication Date: 10/05/2019
Distributed by Sibling Rivalry Press
Publisher Contact: info@siblingrivalrypress.com
21 Poets Connected by Arkansas on Queer Life After the Stonewall Riots
2019 marked the 50th Anniversary of the Stonewall Riots, which served as a catalyst for the gay rights movement. A lot has changed since 1969 for queer people. Cities that are smaller, cities like Little Rock, Arkansas, though not perfect, have provided an oasis that places like New York are known for.
This collection is a book of our lives, full of loving each other and losing loved ones, so many to AIDS; coming of age in the grit of the South, where still some of us are disowned or leave our families to make what family means for us; the birth of the flag in '78 that still means that where it hangs, under that rainbow, is a safe space; and this is a book that shows how this state stays with us, in our blood, no matter any distance that comes between us.
Contributors:
Athena Alexandra, Isobel Bess, Bryan Borland, Nickole Brown, Brad Cameron, A.J. Chilson, Kai Coggin, Brody Parrish Craig, Caroline Earleywine, Courtney N. Fund, Jessica Jacobs, Lilith Mae McFarlin, Mary Meriam, Seth Pennington, Randi Romo, Dennison Ty Schultz, Karl Tierney, Malik Tran, A. VanSickle, Kyle Therral Wilson, Rick Allen Wilson
This project was made possible by grant funds paid in part or wholly with federal funds from National Endowment for the Arts, Partnership Grant #17-6100-2008, which was administered jointly to Sibling Rivalry Press and Queer Arts Arkansas.