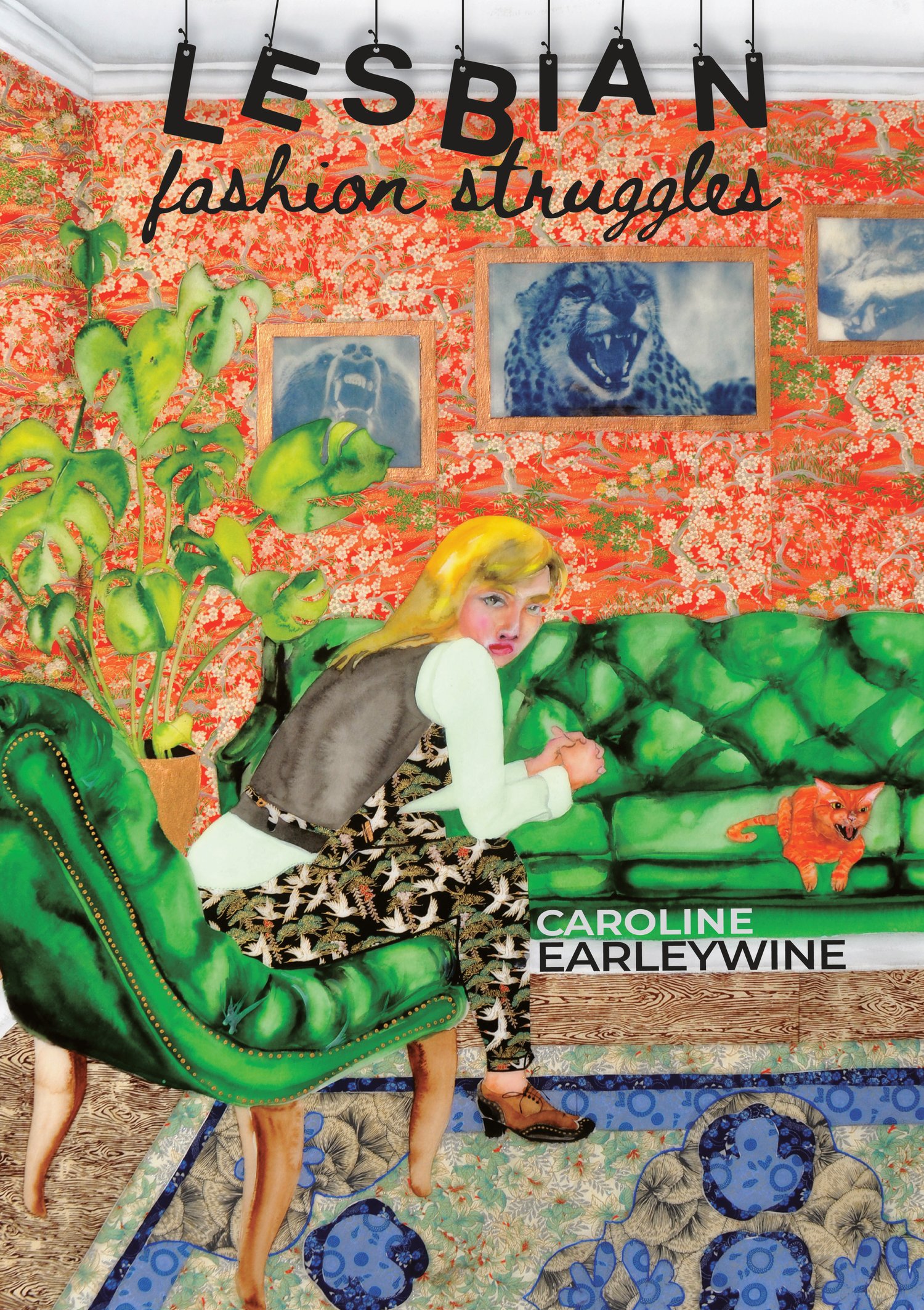 Lesbian Fashion Struggles by Caroline Earleywine
Author: Caroline Earleywine
Title: Lesbian Fashion Struggles
ISBN: 978-1-943977-79-6
Publication Date: 10/15/20
Retail Price: $12.00
5.83 x 8.27" Paperback; 50 Pages
Distributed by Ingram and Sibling Rivalry Press
Author is available for appearances and interviews
Publisher Contact: [email protected]
Trade, library, and educational discounts available
Desk copies available for educators
Download the Press Sheet
SYNOPSIS
It's not just what you're wearing; it's who you are. Caroline Earleywine's
Lesbian Fashion Struggles
breaks the cycle of history's tight-lipped queer mouth and clears out the South's closet of its "sleeves empty with possibility." These poems are a reckoning of her queer self, first as she comes out, and then as an out and married high school English teacher in Arkansas where others have been fired for loving openly. As political as every queer life is, it's the happiness of finding, being, and loving yourself, it's that promise, for those of us who still need to hear or to be reminded, that it will get better.
PRAISE
"Caroline Earleywine has written the book so many of us needed when we were younger. Nuanced, accessible, and gorgeous at once—Lesbian Fashion Struggles reads as a poetic field guide for being femme, queer, blonde, and presumed straight in Arkansas. This book is bravery in verse."
— Megan Falley, author of Drive Here and Devastate Me
BIO

Caroline Earleywine teaches high school English in Central Arkansas where she tries to convince teenagers that poetry is actually cool. She has her MFA from Queens University in Charlotte and lives in Little Rock with her wife and two dogs.