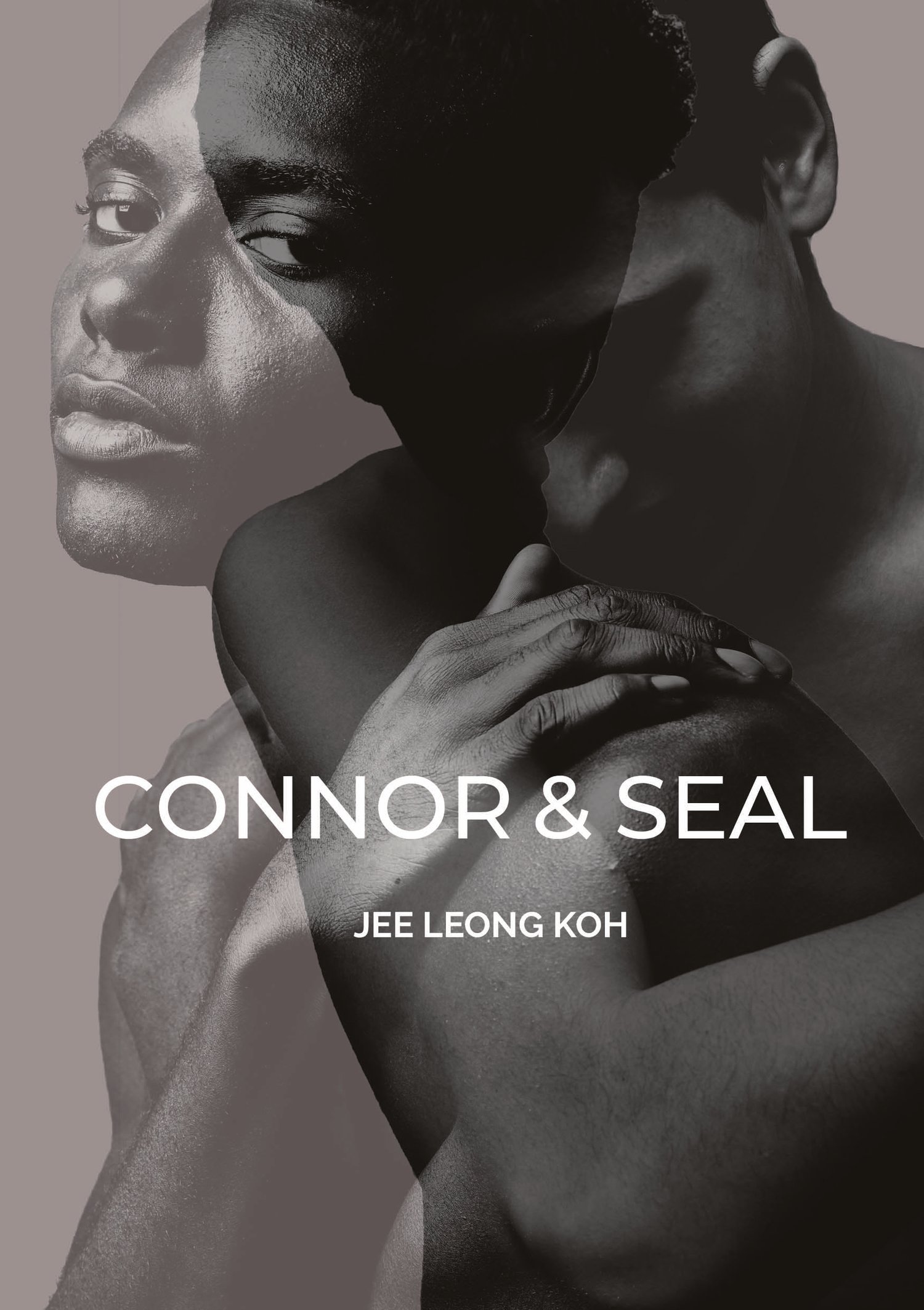 Connor & Seal by Jee Leong Koh
Author: Jee Leong Koh
Title: Connor & Seal
A Harlem Story in 47 Poems
ISBN: 978-1-943977-75-8
Library of Congress Control Number: 2019953150
Publication Date: March 10, 2020
Retail Price: $15.95
5.83 x 8.27" Paperback; 78 Pages
Distributed by Ingram and Sibling Rivalry Press
Author is available for appearances and interviews
Publisher Contact: [email protected]
Trade, library, and educational discounts available
Desk copies available for educators
Download the Press Sheet
---
Inspired by Rita Dove's groundbreaking Thomas and Beulah, Connor & Seal is a masterful queering of poetic lineage. With oracular grace and whimsy, these poems innovate the public and private axes of gay love in a tumescent future. We meet Connor, a native Nebraskan and fledgling grant writer, and Seal, a financial analyst from Kingston, Jamaica, as they flummox the space between desire and demise, "the sun again a big orange pill / stuck in the blue throat of the sky." Connor & Seal serves as almanac to a time not far off, of techno-queer bots, state-sponsored violence, and individual resistance. With imaginative dexterity and stylistic flexibility, each poem in Connor & Seal becomes a cipher of the labor of tomorrow's construction: "a bench where two old faggots had to stop," an emblem of a future history, "as quiet as the siren / is alarming."
---
PRAISE FOR CONNOR & SEAL
"Jee Leong Koh's poems dance like drops of oil in a hot skillet. Formally playful yet rooted in the high moral stakes of race and sex, Connor & Seal is a timely reminder that history is made with bodies as much as it's made on them."

-
Dale Peck
"
Connor & Seal
is an oddly erotic book that imagines a dim future in which violence is the expectation. And yet, it is still a future where two men—despite every obstacle—still can fall in love. Jee Leong Koh finds new and fruitful use for the quatrain in this brilliant and brilliantly grounded volume."
-
Jericho Brown
"What are the routes, routines, and disruptions for eros in an all too recognizable dystopia? I feel burnt and humbled by entering the near future hotly projected in this book. Jee Leong Koh's Audenesque gift for tilting and tipping rhyme and meter creates a craquelure of lines upon these poems' fine and strong shapes. The fierce sun of his intelligence intervenes to vivify neighbourhood and lovers' voices in our exposed, technologically-reckoned yet still-reckless world."
-
Vahni Capildeo FRSL
---
Jee Leong Koh is the author of Steep Tea, named a Best Book of the Year by UK's Financial Times and a Finalist for the Lambda Literary Award; Payday Loans; Equal to the Earth; and Seven Studies for a Self Portrait. His collection of zuihitsu, The Pillow Book, was shortlisted for the Singapore Literature Prize.
Jee lives in New York City. He is the founder of the literary non-profit Singapore Unbound, which organizes the biennial Singapore Literature Festival in New York City and the monthly Second Saturdays Reading Series, and publishes works of poetry, fiction, and creative non-fiction through Gaudy Boy.