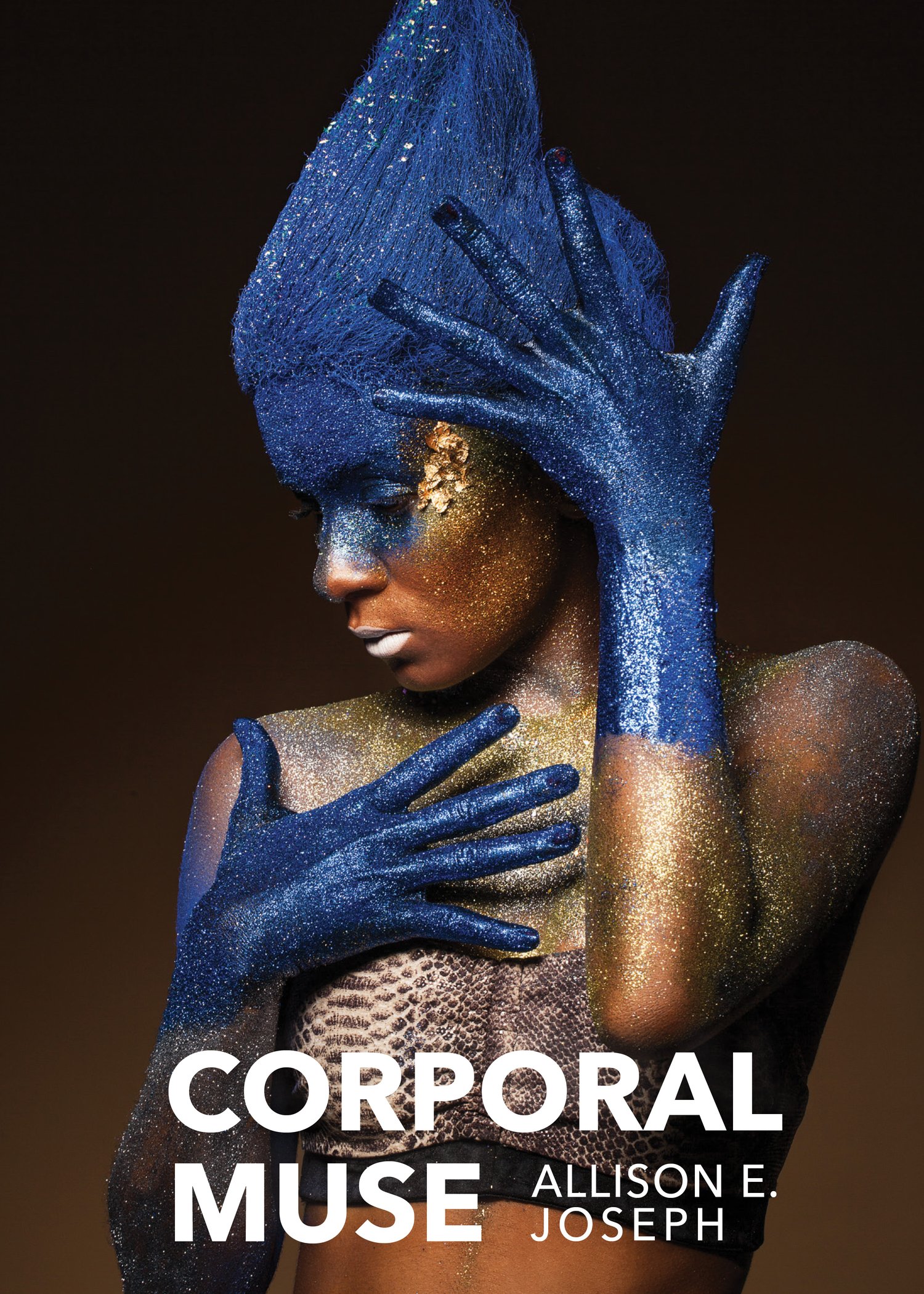 Corporal Muse by Allison E. Joseph
Title: Corporal Muse
Poet: Allison E. Joseph
ISBN: 978-1-943977-50-5
Publication Date: 10/11/2018
5 x 7 / 42 Pages / Paperback
$12.00
Distributed by Ingram and Sibling Rivalry Press
Author is available for appearances and interviews
Publisher Contact: [email protected]
Corporal Muse was the winner of the Independent Book Awards' Small Book Category!
Corporal Muse was first runner-up in the Eric Hoffer Book Awards chapbook category! The judges said, "Joseph does not obfuscate, yet delivers a classic poet's chapbook, if such a thing exists. She's learned to leave out the parts that other people skip, skimming instead into all that matters to her but lets you make sense of it. There are gem stars in this constellation."
In Corporal Muse, poet Allison E. Joseph pulls back the curtain on her writing process, searching for (and finding) The Muse in unexpected places. These are poems of love and praise. They are time machine and magic spell. Corporal Muse is a cross-section of poetic technique so strong it conjures The Muse to wherever the reader holds this book.
Allison E. Joseph lives in Carbondale, Illinois, where she directs the MFA Program in Creative Writing at Southern Illinois University. She serves as editor and poetry editor of Crab Orchard Review. Her most recent full-length collection, Confessions of a Barefaced Woman, was published by Red Hen Press in 2018. She is the literary partner and wife of poet and editor Jon Tribble.