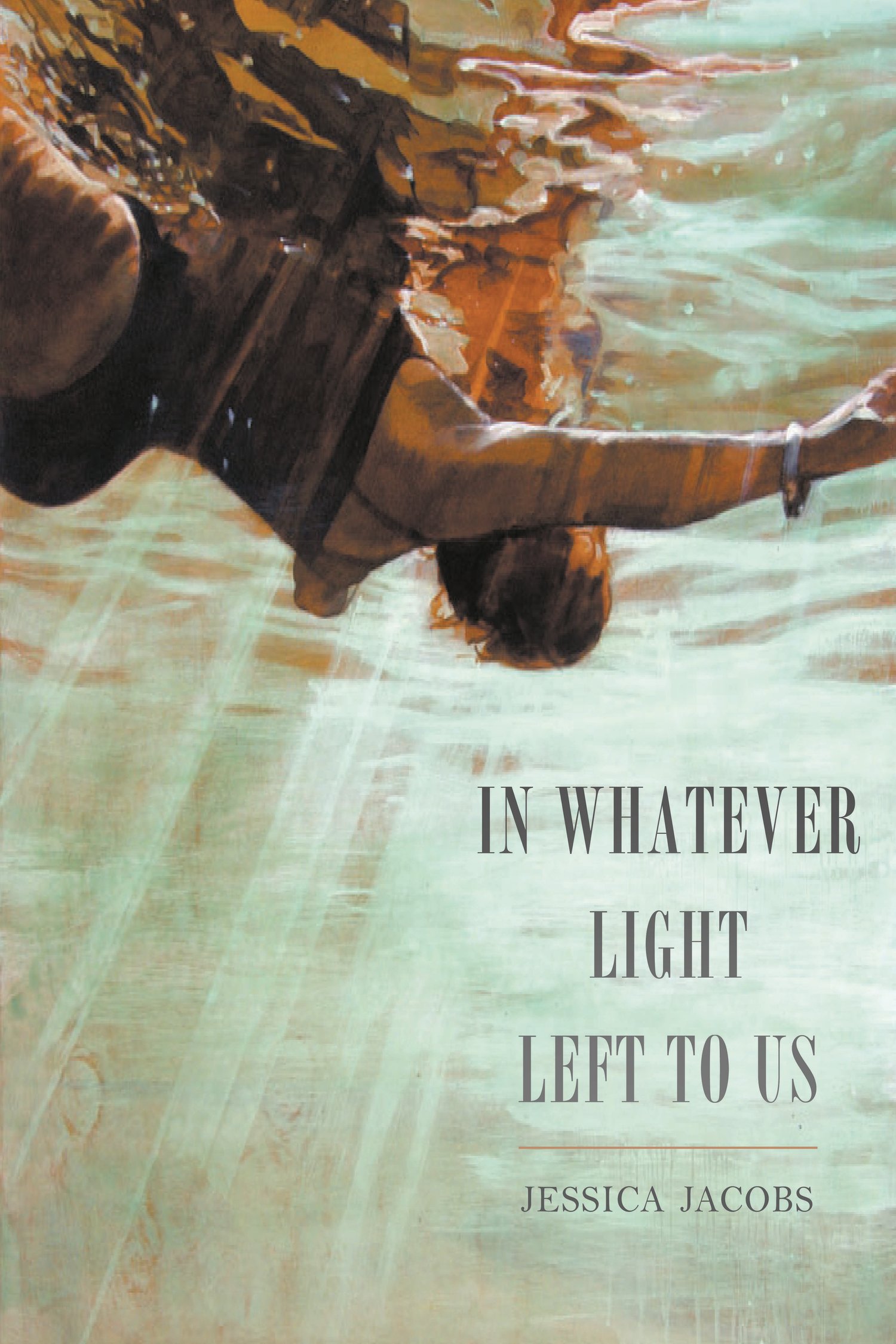 In Whatever Light Left to Us by Jessica Jacobs
In Whatever Light Left to Us
Author: Jessica Jacobs
ISBN: 978-1-943977-19-2
Publication Date: 10/13/2016
Retail Price: $12.00
6 X 9 / 44 pages
Jessica Jacobs' In Whatever Light Left to Us is about how a great love for another woman got her to write it; poems infused not only with a serious and, at times, satiric and erotic understanding of the world facing intimacy, but poems that also look at nature and earthly landscapes with a new kind of longing, which makes the book feel invigoratingly restless and the descriptive power of that restlessness knocked me out.
-Michael Klein, author of When I Was a Twin
-----
Who can resist a poet who writes, "If this summer is a body, let me be its tongue"? Jessica Jacobs' poems have the clear gaze of a camera, the tenderness of the 'tender skin of a plum," and the heat of a summer night in Florida. This book will leave you dizzy and wanting more.
-Rita Mae Reese, author of The Book of Hulga
-----
Jessica Jacobs is the author of Pelvis with Distance (White Pine Press), winner of the New Mexico Book Award in Poetry, an Over the Rainbow selection by the American Library Association, and a finalist for the Lambda Literary Award and Julie Suk Award. An avid long-distance runner, Jessica has worked as a rock climbing instructor, bartender, editor, and professor, and now serves as faculty at Writing Workshops in Greece. She lives in Asheville, North Carolina, with her wife, the poet Nickole Brown.