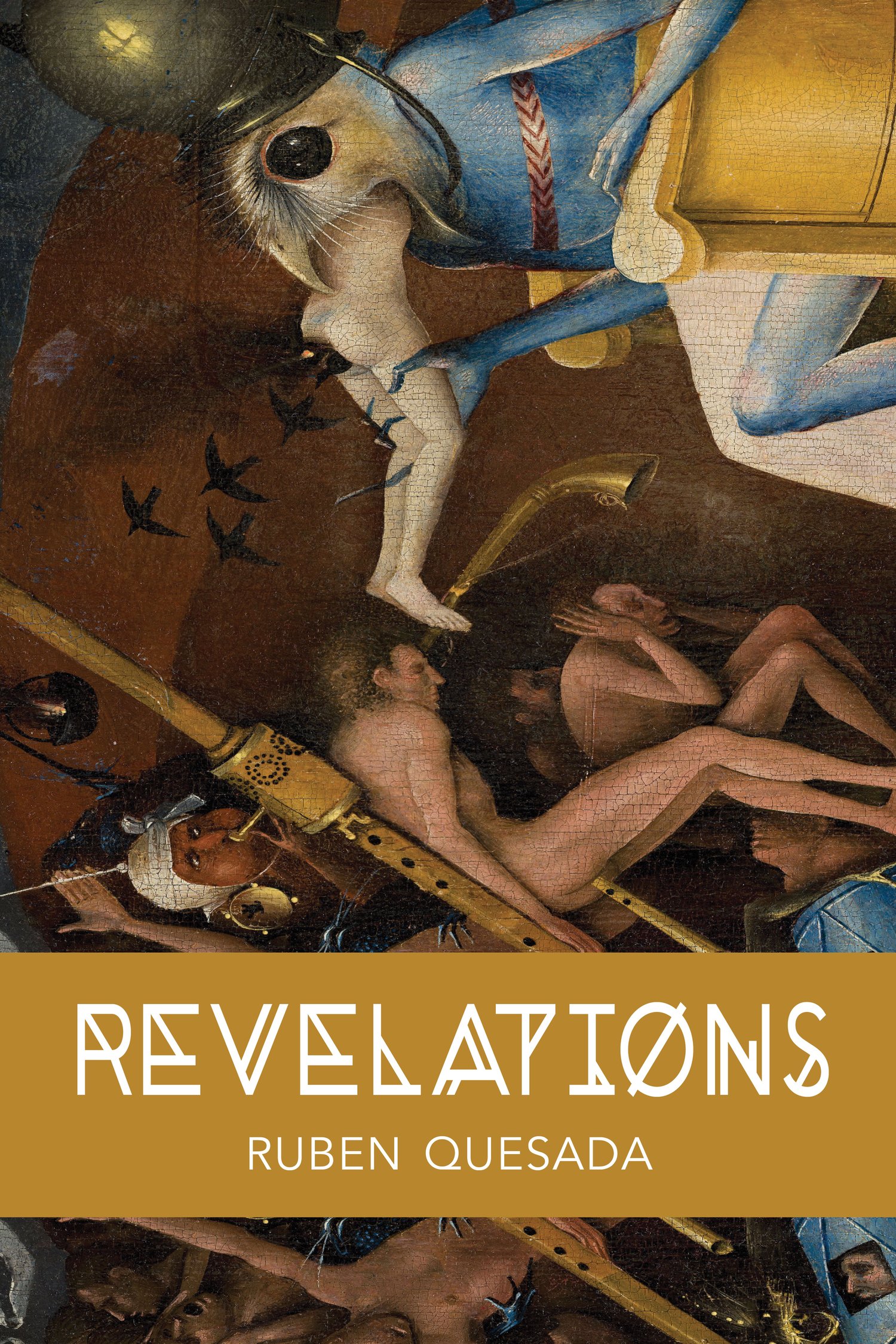 Revelations by Ruben Quesada
Title: Revelations
Author: Ruben Quesada
ISBN: 978-1-943977-54-3
Publication Date: 11/15/2018
Retail Price: $10.00
4"x6" Paperback; 38 Pages
Distributed by Ingram and Sibling Rivalry Press
Author is available for appearances and interviews
Publisher Contact: [email protected]
"One of Chicago's LIT 50—a list of fifty people who demonstrate our city's literary clout—locally, nationally and internationally."
— NEWCITY LIT
"In the resplendent Revelations, Ruben Quesada grants us a voice that feels both current and ancient. Continuous in its current of devotion, rich in its understanding of the ways we survive both beauty and difficulty, the soft-edged sharpness and sensuality of these poems feel seamlessly at home alongside several of Quesada's elegant translations of the incomparable Luis Cernuda. 'Already the jacarandas have started to push their tongues against the window,' and we as readers are invited to inhabit that space between outside and in—where the best poetry conveys us." — KHADIJAH QUEEN, author of I'm So Fine: A List of Famous Men & What I Had On
RUBEN QUESADA is the author of Next Extinct Mammal and Exiled from the Throne of Night: Selected Translations of Luis Cernuda. He is currently editing of a volume of essays by contemporary Latinx poets on poetry, Latino Poetics (University of New Mexico Press).
A gifted writer, editor, and translator with over a decade of practical experience and training, Quesada serves as faculty at Northwestern University, The School of the Art Institute, Vermont College of Fine Arts, Columbia College Chicago, and UCLA, where he teaches Latinx literatures, literary translation, editing, and poetry writing.
Quesada is the founder of the Latinx Writers Caucus, which meets annually at the Association of Writers & Writing Programs (AWP) Conference and serves to connect and advocate Latinx and Latin American poets and writers from around the world.