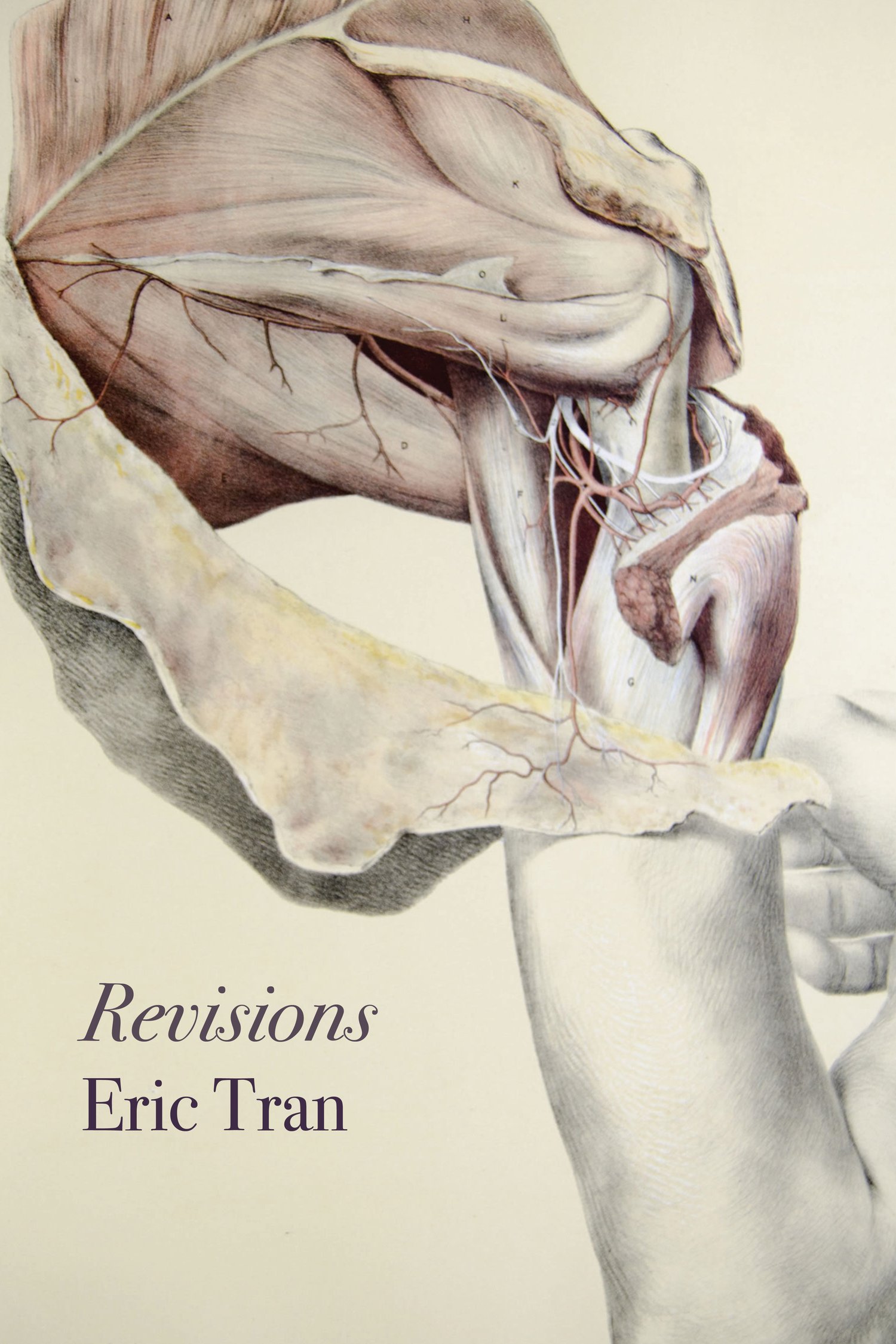 Selected for publication by Ocean Vuong:
Title: Revisions
Author: Eric Tran
Chapbook/Poetry
ISBN: 978-1-943977-46-8
Publication Date: 02/28/2018
Retail Price: $12.00
Distributed by Ingram and Sibling Rivalry Press
Publisher Contact: [email protected]
"Eric Tran's Revisions revises more than words. These poems, with their restless forms and lexicons, needle themselves through the psyche; they suture and sear, harboring speakers of myriad aftermaths. True to a physician's gaze, these poems, in their unflinching obsession with the renewal and failure of bodies, both tender and visceral at once, plant Eric Tran firmly in the long tradition of healer-wordsmiths, right alongside William Carlos Williams, Fady Joudah, and Rafael Campo. I love these poems. They teach me that revision, if nothing else, is a way to stave off forgetting, is a second chance. As such, how lucky we are to read Tran's poems this early in what will soon be an unforgettable body of work."
- Ocean Vuong, author of Night Sky with Exit Wounds
Eric Tran is a medical student at the University of North Carolina and holds an MFA from UNCW. He is the author of Affairs with Men in Suits, and was winner of the 2015 New Delta Review Matt Clark Prose Award and a finalist in the 2015 Indiana Review 1/2K Prize and the Tinderbox Poetry Prize.