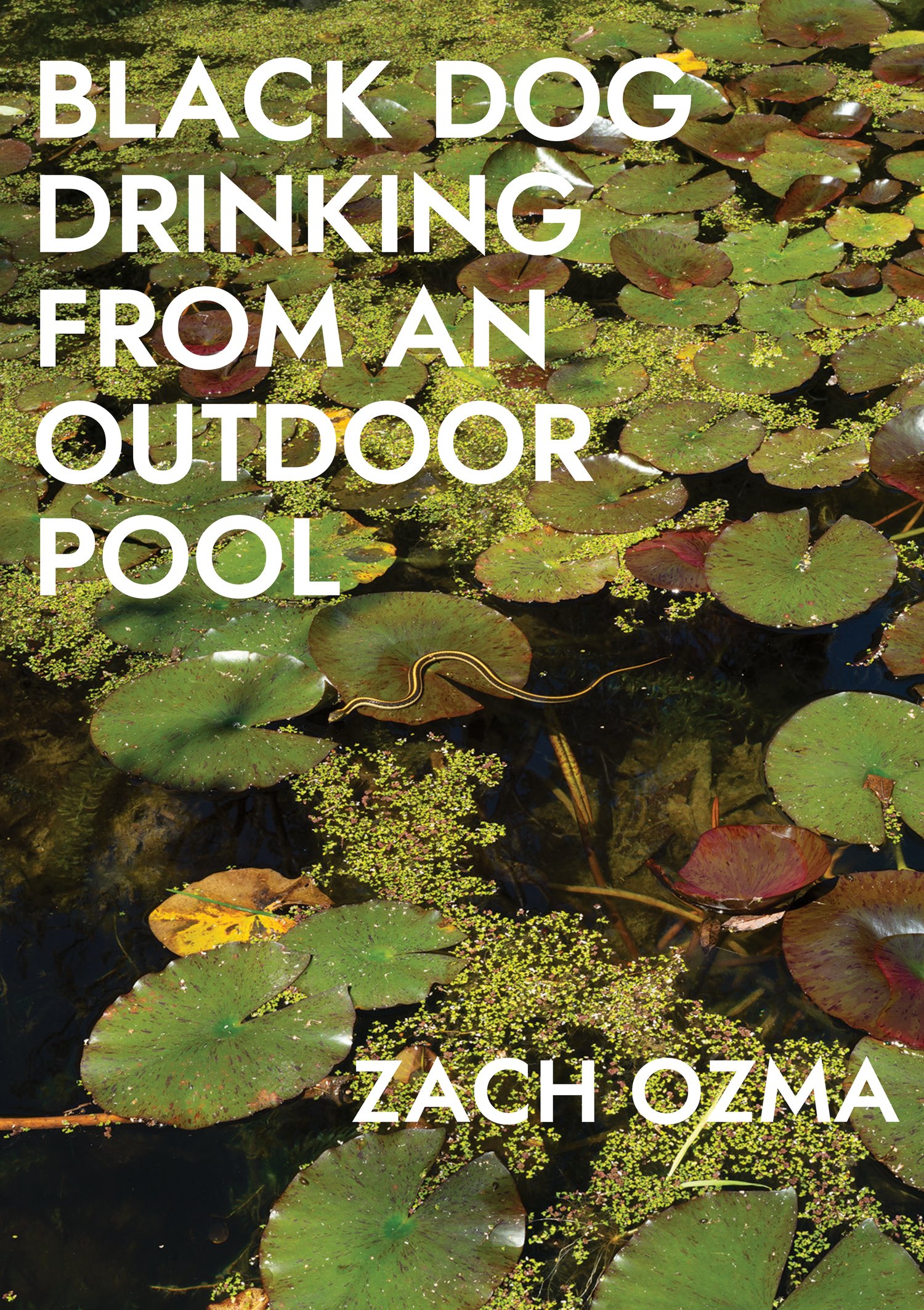 Black Dog Drinking from an Outdoor Pool by Zach Ozma
This is a PRE-ORDER title. Title will ship at least one week before release date.
Title: Black Dog Drinking from an Outdoor Pool
Author: Zach Ozma
ISBN: 978-1-943977-56-7
LOC Control No: 2018960675
Publication Date: 3/7/2019
Retail Price: $18.00
5.83" x 8.27" Paperback; 110 Pages
Distributed by Ingram and Sibling Rivalry Press
Author is available for appearances and interviews
Publisher Contact: info@siblingrivalrypress.com
Trade, library, and educational discounts available
Desk copies available for educators
-----
"I love this book, a poet's personal history of our most celebrated interspecies relationship and the son that is dog transmuted. As weird as a loved creature can get, get this book, you will love Zach Ozma's gifts in all his moving experiment for poetry." - CAConrad, author of While Standing in Line for Death
"Zach Ozma's Black Dog Drinking from an Outdoor Pool creates its own shifting, slippery, sticky language to grapple with family history, embodiment, and trauma. In this landscape of snuffling dogs' bodies and rotting plums, roles and identities transform to defamiliarize family narratives. Groping for the visceral words to tell an impossible story, this playful, melancholy book has a light touch, yet oozes emotion from every pore. Black Dog is for everyone (i.e. all of us) who grapples with being thrust into a story not of their own creation and trying to make something transformative from its broken parts." - Lauren Levin, author of Justice Piece // Transmission
-----
Zach Ozma is a poet, potter, and social practice artist. He received a BFA in Community Arts from California College of the Arts in Oakland. He lives in Philadelphia with his partner Julian and their two rescue dogs, Charles and Frankie. Only one of the dogs likes to swim. Black Dog Drinking from an Outdoor Pool is his first book.