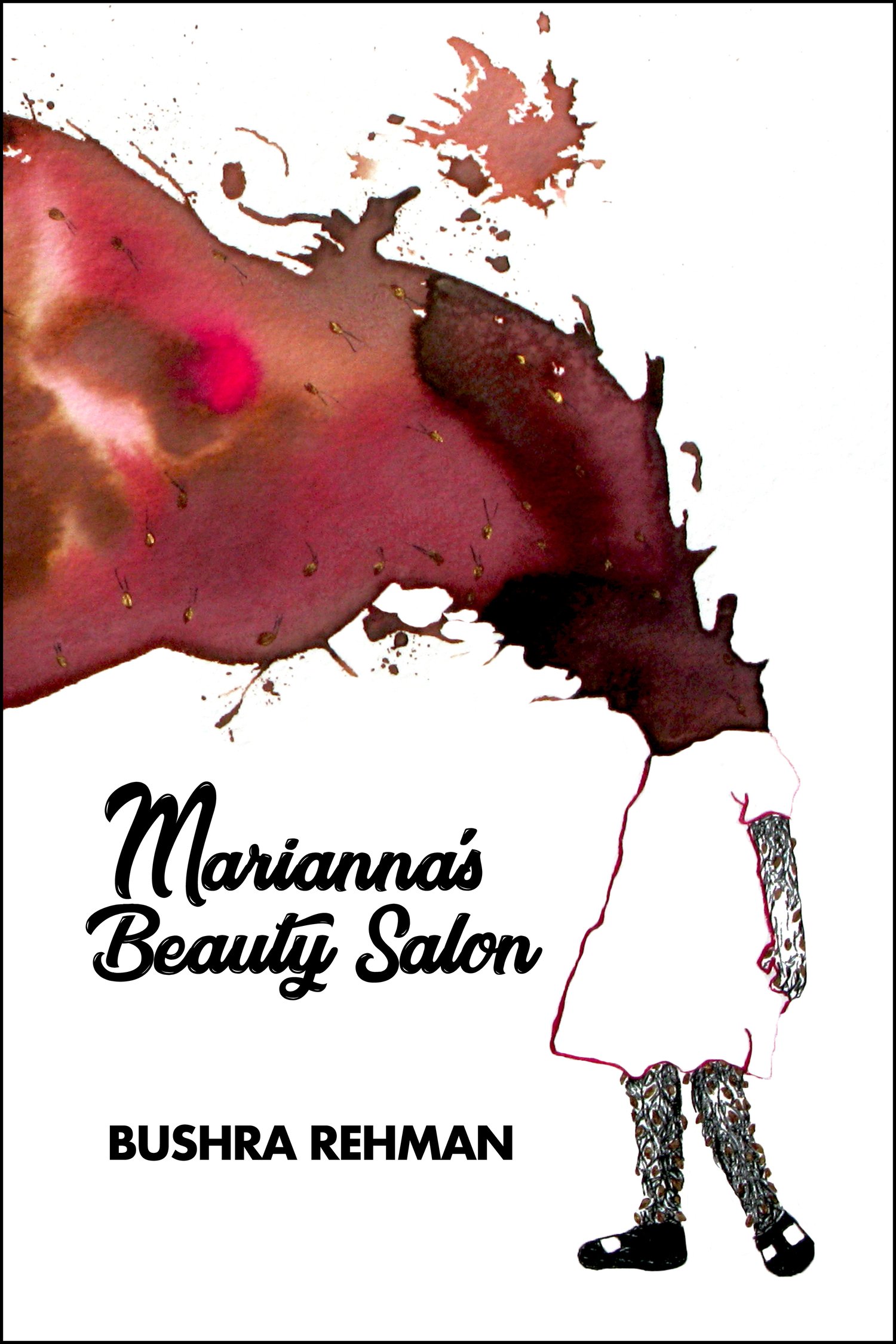 Marianna's Beauty Salon by Bushra Rehman
Title: Marianna's Beauty Salon
Author: Bushra Rehman
Cover art by Sa'dia Rehman
Full-length Poetry
ISBN: 978-1-943977-48-2
Publication Date: 05/24/2018
Retail Price: $14.95
Distributed by Ingram and Sibling Rivalry Press
Publisher Contact: [email protected]
Bushra Rehman's debut collection singes in its interrogation of the American dream while capturing the lives of a neighborhood in transition. These sly, adept poems work through circumstances under threat with audacity, humor, and wonder. Rehman offers a new kind of fairy tale, surreal yet rooted in harsh, ugly modern realities. Simply and profoundly, her book is a love poem for Muslim girls, Queens, and immigrants making sense of their foreign home--and surviving.
- Joseph O. Legaspi, author of Threshold and Imago
In Marianna's Beauty Salon, a daughter-witness records the lifelong trades and private tolls of immigration: a promise passed down to children who sing the songs of the new land, learning the charm and violence of strange streets. These poems travel memory's vast landscapes and never quite get over love's ability to simultaneously wound and sustain us. Rehman's poems are about home—the ones we inherit, flee, the homes we lose and still carry, and the homes we become for each other.
- Kamilah Aisha Moon, author of Starshine & Clay and She Has a Name 
In this soulful ethnography, every word seems to carry a heartbeat, a breath. What a privilege it is, to be invited to these door fronts by such an eloquent voice.
- Bao Phi, author of Sông I Sing and Thousand Star Hotel
These poems are ablaze with memory, desire, history. Marianna's Beauty Salon is a book that traces places vanishing and places becoming. Sensual, blustery, and bold, they make "a rough map of light" where even the daily burns miraculously.
- Aracelis Girmay, author of Kingdom Animalia and the black maria
Bushra Rehman's novel Corona, was noted by Poets & Writers among 2013's Best Debut Fiction. She co-edited the anthology Colonize This! Young Women of Color on Today's Feminism, one of Ms. Magazine's "100 Best Non-Fiction Books of All Time." Marianna's Beauty Salon is her first collection of poetry.