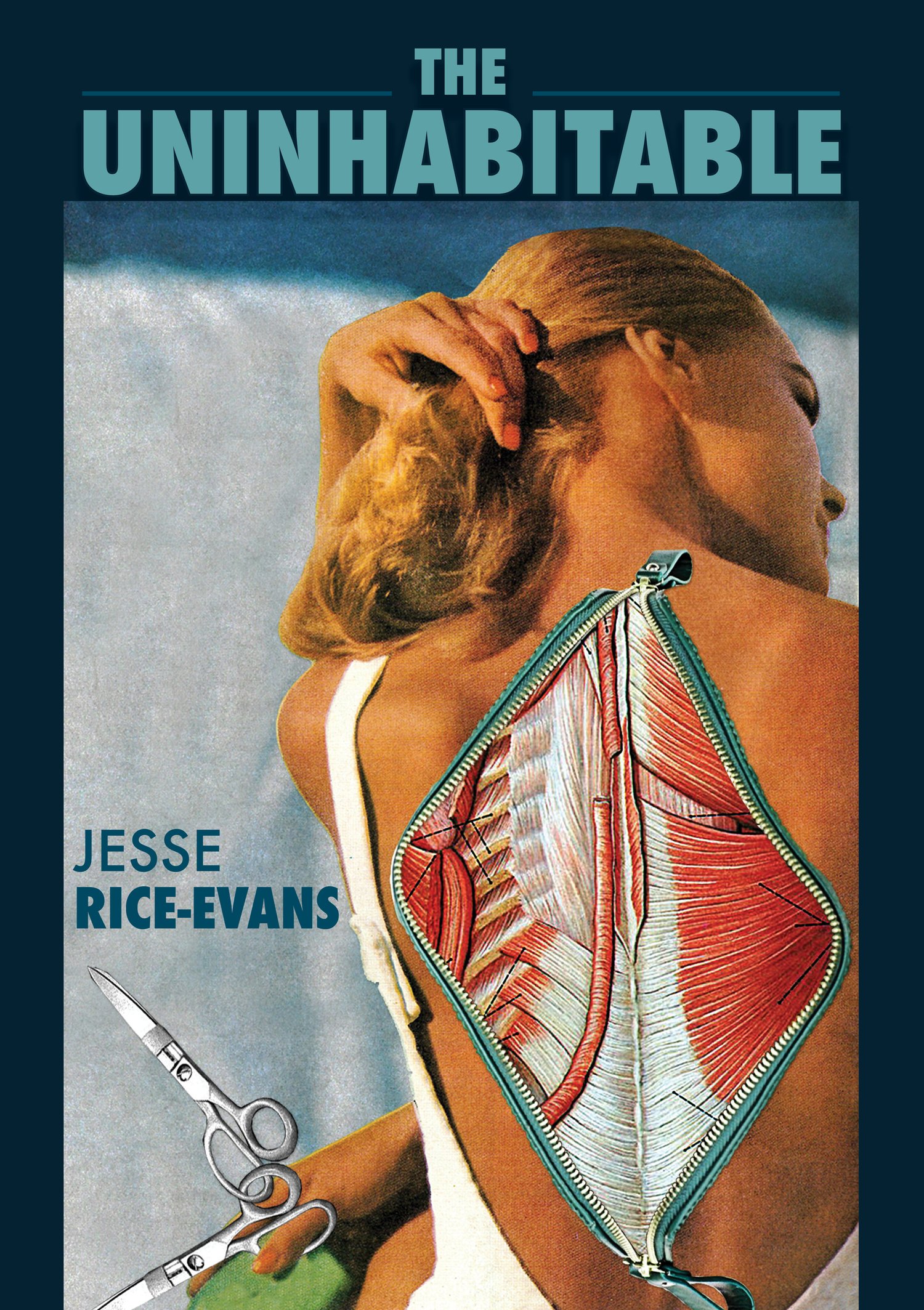 The Uninhabitable by Jesse Rice-Evans
This is a PRE-ORDER title. Title will ship at least one week before release date.
Title: The Uninhabitable
Author: Jesse Rice-Evans
ISBN: 978-1-943977-57-4
Library of Congress Number: 2018960665
Publication Date: 03/21/2019
Retail Price: $15.95
5.83 x 8.27" Paperback; 90 Pages
Distributed by Ingram and Sibling Rivalry Press
Author is available for appearances and interviews
Publisher Contact: info@siblingrivalrypress.com
Trade, library, and educational discounts available
Desk copies available for educators
-----
CN: self-harm, drug and alcohol use and abuse, menstruation mention, pain descriptions, sex mentions, trauma mentions
-----
"The otherworldly quality of this book's language is by no means an escape from the ableist reality in which the body lives but rather a means to renegotiate a life through the terms of queer femme excess, of brimming and spilling over what may appear fixed and confined in meaning and experience."
—Muriel Leung, author of Bone Confetti
"Jesse Rice-Evans' The Uninhabitable contains the paradox of its name with the same solipsistic fury and delivery as the late Tory Dent's HIV, Mon Amour. In these poems, the interior she privileges is 'the wrongness of a body growing content to sting.' These poems give us the gambit of that pain, her pain's keen inability to forget or forgive, her pain's queering lexicons. This is a powerful, dismantling debut."
—Natalie Eilbert, author of Indictus
"A passion so expansive. A passion so open. A passion capable of immense pain. A passion capable of huge, expansive vulnerability. Here, in Jesse Rice-Evans' The Uninhabitable, I see feeling that is just so textured and present and giving, honestly, it makes me weep. Honestly, it makes me know why I read. Jesse Rice-Evans creates space for us to write as we are."
—Carrie Lorig, author of The Pulp vs. The Throne
-----
Jesse Rice-Evans (she/her/hers) is a queer femme rhetorician and doctoral student at the CUNY Graduate Center researching intersections of language, disability, and digital culture. She is the author of several chapbooks; this is her first full-length collection. Find her at www.jessericeevans.com.