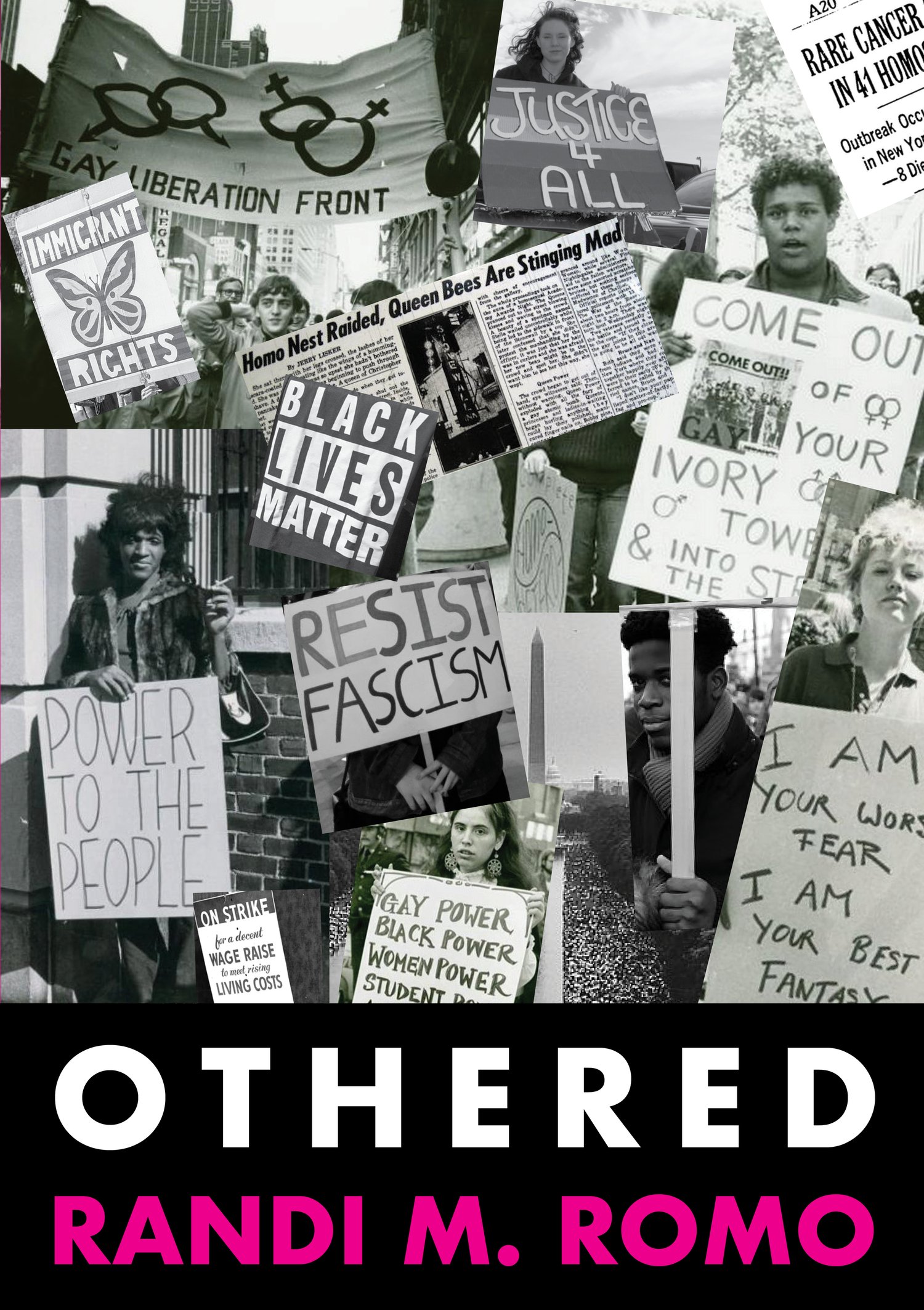 Title: Othered
Arkansas Queer Poet Series #1
Author: Randi M. Romo
ISBN: 978-1-943977-55-0
Publication Date: 09/20/2018
Retail Price: $18.00
5.83" x 8.27" Paperback; 96 Pages
Distributed by Ingram and Sibling Rivalry Press
Author is available for appearances and interviews
Publisher Contact: info@siblingrivalrypress.com
Download the Press Sheet
The Arkansas Queer Poet Series recognizes LGBTQ-identified poets with an Arkansas connection. Randi M. Romo's Othered is the first book in this series.
"There is no better landing place for our grief, our love, and our hopes for a better tomorrow than poems. They vibrate with an urgency that defies the dead and enlivens the future. But Othered is more than a collection of poetry; it is proof positive that becoming one's true self is still the most revolutionary act that any human being can undertake. Randi M. Romo shows us how it's done—with courage, great care, and community." - James License, Co-Founder of the Trevor Project
Randi M. Romo has a voice that reaches into multiple segments of who we are as humans, with an emphasis on queer. As a working-class Mexican-American, Southerner, former farmworker, organizer/activist, female, parent, grandparent, elder, and survivor, she has walked among and between many communities. Othered is her first book.