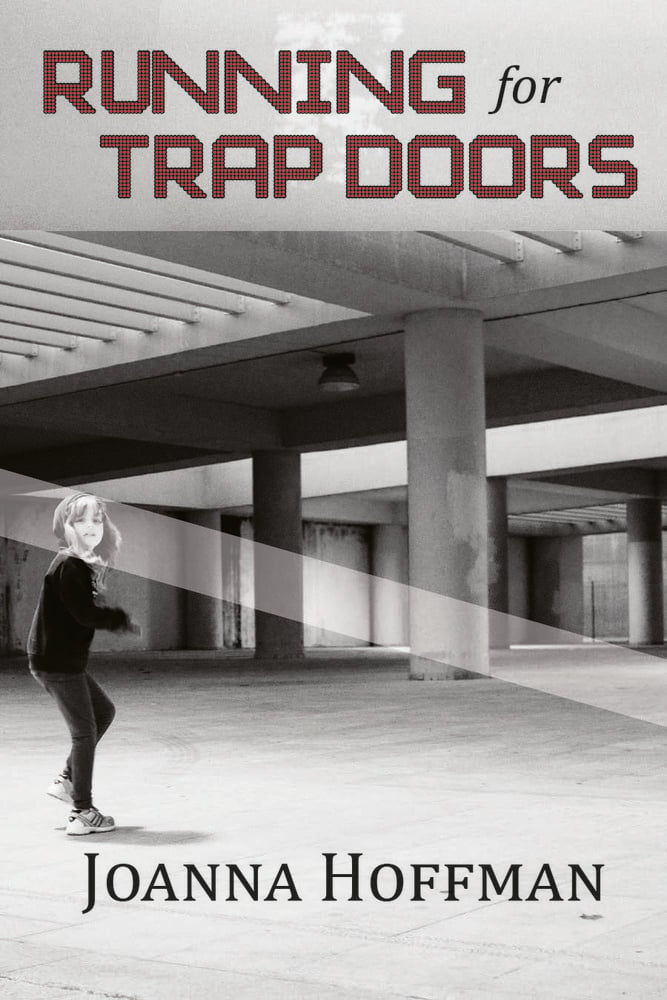 ALA Over the Rainbow Title! Running for Trap Doors by Joanna Hoffman
Included on the American Library Association's OVER THE RAINBOW list of recommended LGBT reading for 2014!
Running for Trap Doors
A Full-Length Collection of Poetry by Joanna Hoffman
ISBN: 978-1-937420-47-5
Release Date: August 23, 2013
Retail Price: $14.95
In her debut full-length poetry collection, Joanna Hoffman navigates family dynamics, lesbian bars, religion, emoticons, and inner demons. Along the way, she begins to see her world and the characters in it in a new light and gradually learns how to get out of her own way.
-----
Joanna Hoffman lingers in melancholia, but with instincts erring toward that peculiar strength of character possessed only by those whose frailty has truly taken a stomping. Hoffman's ills are not imaginary, nor are her efforts to redress them. We should all be so bold, so concerned. And then there is this other thing, which is that never in my life have I read such concisely perfect portrayals of the religions hiding in a woman's neck as I have in these fine poems. More than a debut, Running for Trap Doors is a statement of purpose.
- Megan Volpert, Author of Sonics in Warholia